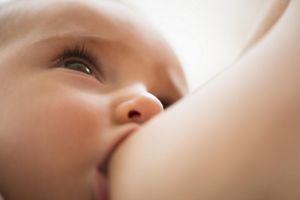 The Importance of Prebiotics for Babies' Immune Systems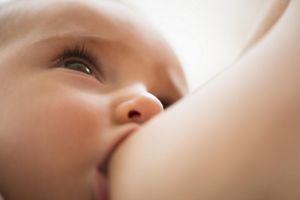 The Importance of Prebiotics for Babies' Immune Systems
Babies are born with an immune system. But like every other aspect of their bodies, it will continue to develop over the first few years of their lives. But in the meantime, until their immune system is mature, babies tend to be susceptible to bacteria and viruses. That's why it's important to provide your baby with the right nutrition to support this unique period of immune system development, to help him fight infections.
Did you know ?
that the tiny microscopic bacteria present in your baby's gut can influence how your baby's immune system reacts to colds and viruses?
This is no surprise as:
70-80% of your baby's immune cells are located in their little gut along with 100 trillion gut bacteria. Known as the "microbiome", this population of tiny bacteria play a role in deciding how your baby's immune system reacts when exposed to colds or viruses.
In infancy, breastfeeding stimulates the production of the positive gut bacteria that supports the immune system.
The Effect of Prebiotics on Immune system
Breastmilk is especially beneficial to the development of the immune system, because it contains good bacteria, known as "probiotics", and the nutritional ingredients that feed that bacteria, called "prebiotics".
Technically speaking, prebiotics are non-digestible dietary carbohydrates that are able to encourage the growth of beneficial bacteria. We have carried out many studies in babies to confirm the positive effect of prebiotics on the developing immune system.
Nutritionally prebiotics also help increase the absorption of minerals such as calcium and magnesium contributing to healthy bone development 1-2. In addition, prebiotics feed bacteria in the gut responsible for making essential vitamins e.g. vitamin B required for metabolism and Vitamin K which promotes healthy blood clotting.3
How to include prebiotics in your baby's diet.
Prebiotics can be found in food like bananas, chicory, onions, tomatoes and perhaps more surprisingly garlic.
Calculate your due date
What's the first day of your last menstruation cycle?
What's the length of your menstruation cycle?
Questions about feeding and nutrition?
Our midwives, nutritionists and feeding advisors are always on hand to talk about feeding your baby. So if you have a question, just get in touch.